Muensel Droelmei (Red Avalokiteshvara) drupchen in Gangtey Gompa,
headed by Gangteng Rinpoche.
Drupchen is observed on date 3rd till 10th of 8th month as per the Buddhist calendar every year. This year it falls on October 1st – 8th for period of 8 days.
His Holiness Gangteng Rinpoche will be presiding Pedling Thuji Chenmo Muensel Droelmei (Red Avalokiteshvara) Drupchen with 400 monks from 1st October 2019.
And the annual Festival (Gangteng Tsechu) begins from 9th October 2019.
Therefore, all the well wishers are cordially invited to witness and pray for the well being of the sentient beings.
Drupchen is a traditional form of meditation retreat, it is an intensive practice that epitomizes depth, power and precision of the Vajrayana Buddhism.
Following the drupchen, three days tshechu will be performed with mask dance by the monks and trulkus and unfurling of the giant applique (Thongdrel) of Sampa lhundrup at 3 am on the last day of tshechu.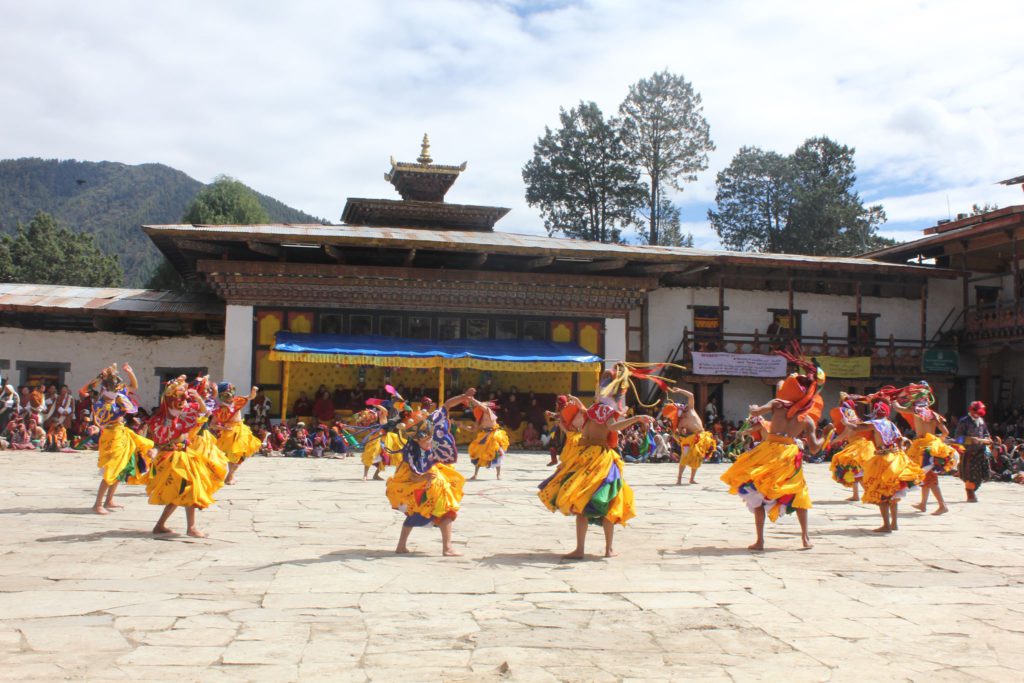 One can offer: Flowers, Incense, Butter (for butter lamp offerings), fruits, flour etc… to offer during the ritual and prayers. Donations of money.
To make the offerings: Support us
We warmly welcome everyone to whole-heartedly join in our activities for the benefit of all sentient beings!